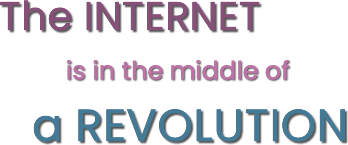 | | | |
| --- | --- | --- |
| Trusted parties | ​..are being replaced with | ​Verifiable computation |
| Brittle location addresses | ​..are being replaced with | Resilient content addresses 1) |
| Centralized proprietary services | ​..are being replaced with | Decentralized open ones 2) |
| Inefficient monolithic services | ​..are being replaced with | Peer-to-Peer algorithmic markets |
The protocol weaves these amassed resources into a self-healing bandwidth network that anybody in the world can rely on. The P2Pcore of the network achieves robustness by replicating and dispersing content, while automatically detecting and repairing replica failures. Several replication parameters protect against different threat models. The protocol's cloud storage network also provides security, as content is encrypted end-to-end at the client, while storage providers do not have access to decryption keys. UltraUpload works as an incentive layer on top of IPFS [1], which can provide storage infrastructure for any data. It is especially useful for decentralizing data, building and running distributed applications and implementing smart contracts.UltraUpload protocol provides a data storage and retrieval service via a network of independent storage providers that does not rely on a single coordinator, where:

1. Clients pay to retrieve data
2. Storage Miners earn cash by offering bandwidth (not storage)
3. Uploaders and
4. Publishers (Linkprovider, Website-Owner) participate in any payment.